Subscribe to the SKWC's free newsletter.

President's Message
By: David Bugen
President SKWC
(RC '70, RBS '72)

President's Letter:
As the wrestling team enters the stretch run prior to the BIG TEN Tournament, the SKWC Board wants to thank all fans for your outstanding support. Your support has exceeded expectations. Whether you joined the BOOM CLUB, made a PIN POOL pledge, purchased RAFFLE Tickets, joined the SKWC, or cheered loudly at matches you have made a valued contribution.
The support of our fans has ensured that we will meet this year's financial obligations as well as begin to fund a long-term endowment. The endowment will provide the team the ability to successfully compete against our BIG TEN rivals. Revenue from the PIN POOL, RAFFLE, Golf Outings, and Membership dues fund salaries for Joe Pollard, Tyler Graff, Kyle Kiss, Anthony Ashnault, Patrick Downey, and Reece Humphrey.
To successfully compete against our BIG TEN competitors our goal is to build an endowment in the multi-million dollar range like many of our peers. For example, the Nittany Lion (Penn State) Wrestling Club has annual revenues of over $650,000 and a $6 million endowment. This year we anticipate SKWC expenses to be $360,000 and project that our endowment will approach $400,000 by year-end. BOOM CLUB members, supporters that make multi-year pledges as well as one-time donations of $20,000 or more, fund the endowment. If you have any questions regarding our finances, please reach out to me. No matter the level of your support we sincerely value and appreciate all our fans do.
There are two more socials before to the National Tournament. Prior to the Princeton match we will meet at Salt Creek Grille in Princeton. Between sessions at the BIG TEN Tournament and following the last session on Saturday night, Rutgers fans are urged to gather inside the Rutgers Club. The Club is a five-minute walk from the RAC and is an opportunity to network with Rutgers fans, watch sporting events on TV, and enjoy plenty of food and drinks. Information on the socials is included in the newsletter.
The newsletter also includes an update from Coach Pritzlaff, a BIG TEN YouTube video featuring our freshman, a brief video of Billy Janzer's overtime victory at Madison Square Garden, a brief video of the team's big win over Rider, and links to two Anthony Ashnault technique videos he did with Flo Wrestling. Finally, we conclude, with Billy Garbarini's report on the team's January performance. I hope you enjoy the videos.
---
Coach Pritzlaff's Update
Since my January post we've achieved mixed results and fell short in some tightly contested bouts. With the exciting Rider victory we are 9-6 on the season and three of the losses came down to our young men winning one position in one bout to change the outcome of the duals. At the elite level, one position, one moment and one-second can be the difference of a total team win or loss. There have been several learning moments for our students and we are excited for them to move forward with better knowledge and experience about what it takes to be the BEST!
We knew from the start of the season with a team this young and inexperienced at the college level we would experience growing pains so there is no surprise or wavering in our staff and team. We do not flinch in the face of adversity as a program. In fact this is exactly the type of challenge that we anticipated. We are excited to see what type of competitors we are and how resilient we can be in the face of negativity.
At moments like these it's easy to put your head down and not continue to fight. But the real champions are the ones that battle through the given adversity and persevere. We are supremely confident we will find a way to get the job done with intense inspired wrestling from our Rutgers young men. Now is the time for our students to rise to the occasion and begin to show their best wrestling as we head down the homestretch of the dual season and into hosting the Big Ten championships. We close out the season against Northwestern at senior night on February 14th. Also on the schedule is a short trip to Princeton (Feb 23).
We are excited and pleased by our Rider victory on Sunday night. We won three matches in overtime and every wrestler dug deep to show what we can accomplish. It is important we regain momentum within the Big Ten conference and put on a great show of effort for our home fans. There's no doubt we will have inspiring performances to close out the season. As always you can follow all of our events on twitter @RUWrestling or on our website www.scarletknights.com/wrestling
www.scarletknights.com/wrestling
Red Team Upstream
Donny Pritzlaff
---
Video Highlights
Anthony Ashnault Technique Video Pancake From the Top
https://www.flowrestling.org/video/6681838-anthony-ashnault-pancake-from-top
Anthony Ashnault Technique Video Ankle Pick Set-Up
https://www.flowrestling.org/video/6681839-anthony-ashnault-ankle-pick-setup
---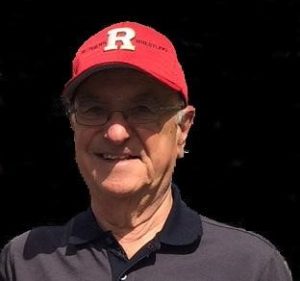 Billy G's Corner –William N. Garbarini '63
On January 10th Rutgers began a business trip to Columbus, Ohio to face # 3 ranked Ohio State and then 2 days later traveled to East Lansing to face a resurgent Michigan State team. Starting at 141 pounds against OSU, #1 ranked Luke Pletcher showed his best handling a game Jo Jo Aargona 12-4. Freshman Gerard Angelo gave # 6 Sammy Sasso a fight before falling 16-7 to make the score OSU 8-0 over RU. Mike Van Brill held on for a close 5-3 victory over Cleary while Brett Donner lost a major to Smith 13-4. Joe Grello lost to Romero as OSU widened its lead to 15-3.
Redshirt freshman Billy Janzer continued to improve scoring a great win over Rocky Jordan to close the gap to 15-6. All American Moore beat Pagano in a major decision and Matt Correnti wrestling up at 285 lost a close decision in sudden victory and OSU led 22-6. Nic Aguilar dominated his opponent 14-1 for a major and Sammy Alvarez took it to highly touted freshman, Jordan Decatur 5-1 to close the match. The kids wrestled hard and were upbeat losing to #3 OSU on 22-13.
At Michigan State, Rutgers won 7 out of 10 bouts and defeated the Spartans 25-12. Both Sammy Alvarez (133) and Billy Janzer (184) defeated ranked opponents and avenged early season losses. Jo Jo Aragona added 6 team points winning by injury default. Nic Aguilar, Jordan Pagano and Alex Esposito earned decisions and Gerard Angelo had a dominant 16-5 major win over Alex Hrisopoulos with back-to-back 4 point near falls making the score 25-0 before MSU won 3 consecutive bouts to close out the dual.
The # 19 ranked Cornell Big Red invaded the RAC to face our # 22 ranked Scarlet Knights before a great crowd. Before the match Nick Suriano and Anthony Ashnault had their banners raised to the rafters for winning their 2019 national championships.
Number 16 Nic Aguilar started the match with a convincing decision over a tough Dom LaJoie 11-5.The feature match of the night followed with # 4 ranked, unbeaten Chas Tucker facing # 9 ranked Sammy Alvarez for RU. In a tactically wrestled match, Tucker edged Sammy 3-2 with Sammy in hot pursuit at the end. At 141 pounds, Jo Jo Aragona took a 3-0 lead into the third period. Unfortunately, Noah Baughman took over the match with 2 TDs and 2 near fall points to stun JoJo and the crowd. Gerard Angelo who transferred from Cornell and took a 3-1 lead into the third period against Hunter Richard. Hunter got Angelo with a bear hug to his back to pin Angelo and turned the match around. The momentum was all with Cornell.
Mike Van Brill tried to stop the bleeding but fell to underdog Adam Santoro 9-4 and Cornell lead 15-3 going into the break. Brett Donner then dropped a close 5-3 decision to push Cornell's lead to 18-3 before RU rallied. Joe Grello broke his slump with a 6-3 win over Malik Dawkins and Billy Janzer dominated # 19 ranked Jonathan Loew 10-6. This was Billy's seconded win in a row over a ranked kid. At 197 Jordan Pagano did everything but turn Jon Fagen inside out on his way to a convincing 12-0 win. Needing a pin to win the match, backup 285 pounder, Alex Esposito dominated favored Brendan Furman 6-3 making the final score Cornell 18 Rutgers 16. At least, the SKWC social following the match at the Rutgers Club was a big hit by allowing our fans to drown their sorrows and disappointment with alcohol.
The "Lost Weekend" continued as our boys travelled to Happy Valley in the den of the Nittany Lions of Penn State to take on the #2 Penn State. While trying to right the ship, we had the wheels come off the bus as little went right. We lost 38-6 as Nic Aguilar and Mike Van Brill salvaged the only victories for our Scarlet Knights. Aguilar continued to impress with a 10-4 victory over Brandon Meredith. Van Brill won a thrilling 1-0 TB 2 decision over Bo Pipher. Number 9 Sammy Alvarez lost in SV 3-2 to # 3 Roman Bravo-Young in an exciting bout.
Next up was a young Indiana squad who visited on January 24th. The Knights rebounded to defeat Indiana 29-7. Things did not begin well as Nic Aguilar dropped a close bout to an improving Cronin. Alvarez stepped it up to major a very tough kid. JoJo Aragona got back in the win column and Gerard Angelo handily beat the Big Ten wrestler of the week 13-7 at 149. Mike Van Brill and Brett Donner followed with wins before Indiana stopped our streak with a win at 174 with Joe Grello sidelined. Janzer prevailed at 184 with a 5-4 win and Pagano had a decisive win at 197 by a 7-0 margin. Matt Correnti closed out the match with a pin in 1:26.
Number 13 ranked Purdue was next and it could not have been closer. Purdue demolished Maryland 37-4 in its prior match and brought 6 ranked wrestlers to the RAC. RU got bonus points in a pair of unexpected weights but it was not enough to upset a well-coached Purdue squad. Starting at 149 Angelo lost a tough one and Mike Van Brill lost to highly ranked Kendall Coleman putting RU in a 6-0 hole. True freshman, Jackson Turley, decked Tanner Webster in the second period to knot the score at 6-6. After Dylan Lydy # 4 won a major decision at 174, Billy Jazer won a sudden victory over Max Lyon with a takedown.
At 197 Jordan Pagano took on # 5 Christian Brunner who was leading 1-0 in the 3rd period when Pagano attempting a TD injured Brunner who defaulted. RU was up 15-10. However, Matt Correnti lost his lead and fell in OT. Aguilar lost to # 6 Devin Schroeder 9-1 and Alvarez shut out his opponent to make the score 18-17 heading into the final bout at 141 pounds. Aragona had riding time heading into the 3rd period of a 2-2 tie. However, Jo Jo was unable to escape and lost in OT. Purdue won the match 20-18.
On the road again, Rutgers travelled to Madison Square Garden for a road match with a ranked Michigan squad as part of a wrestling/basketball doubleheader. The match turned out to be a tale of two halves. The first half was all Michigan as they swept 4 of the 5 bouts.
RU trailed 15-3 at the break but regrouped to win the next 4 bouts by Brett Donner, Willie Scott (major), Billy Janzer against # 15 Jelani Embree and Jordan Pagano to give the Knights a 16-15 lead going into the 285 pound bout. Michigan had undefeated # 2 Mason Paris against backup Alex Esposito. Paris left no doubt about his ranking as he pinned Esposito in the first period for a 21-16 victory for the Wolverines. RU fell to 8-5 on the year as they returned to New Jersey to regroup and prepare for four more challenging matches. There are no breaks in the Big Ten.
---
SKWC Socials
Sunday, 2/23/2020 – Pre-Match Social at Princeton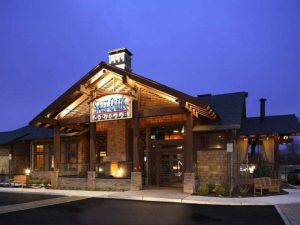 Saturday, 3/7/2020 – B1G: The SKWC will be hosting TWOOOOOOO!!! Social Events on Saturday, March 7th at the Rutgers Club – one between sessions I and II, and another following session II that evening.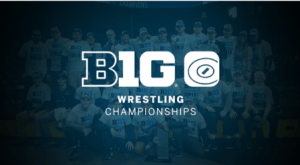 Click links to go to the registration pages for the respective socials. Looking forward to seeing you!
---
This Newsletter is Sponsored by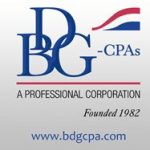 BDG-CPAs