SKWC Headlines
---
Pin Pool 2022-2023 Status –
25 January 2023
Pledge Goal: $3,000
131
Pin Pool Participants
Pin Goal: 50
136%

OF 50-PIN GOAL!!!
Pins
68!!!

NEW TEAM RECORD!
Pins to Date
Learn More About the 2022-2023 Pin Pool and View the Pin Pool Wall of Fame
---
Come celebrate Rutgers wrestling with fellow fans, members of the Rutgers and SKWC coaching staffs, SKWC Resident Athletes, and SKWC Staff January 22 at our post-match social event following the Michigan dual and also watch the NFL playoffs together!​​​​​​​​​​​​​​
Registration limited!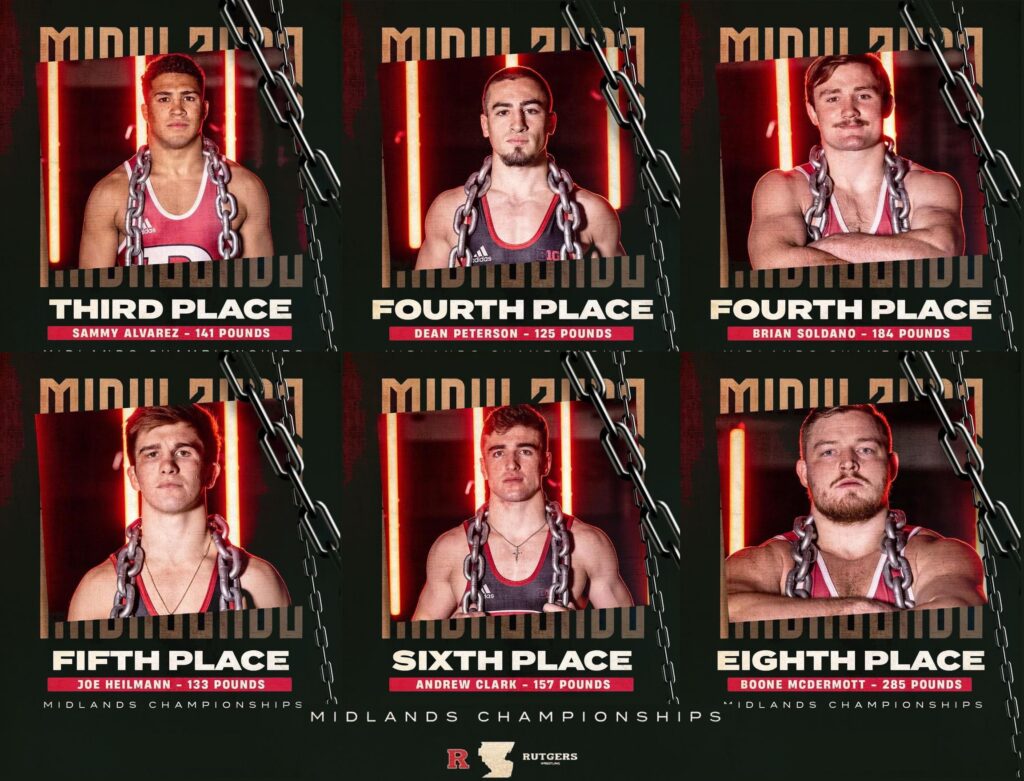 Six Place at Midlands Championships
Read the Article
We have already smashed the season pin record. Let's smash last year's pledge record!
If you have not yet registered to be a part of this year's PinPool, there is still time! We currently have 129 participants and are asking for your support as we continue to chase our goal of $3000 a pin and give Rutgers Wrestling and the SKWC the best chance to win at the highest level.