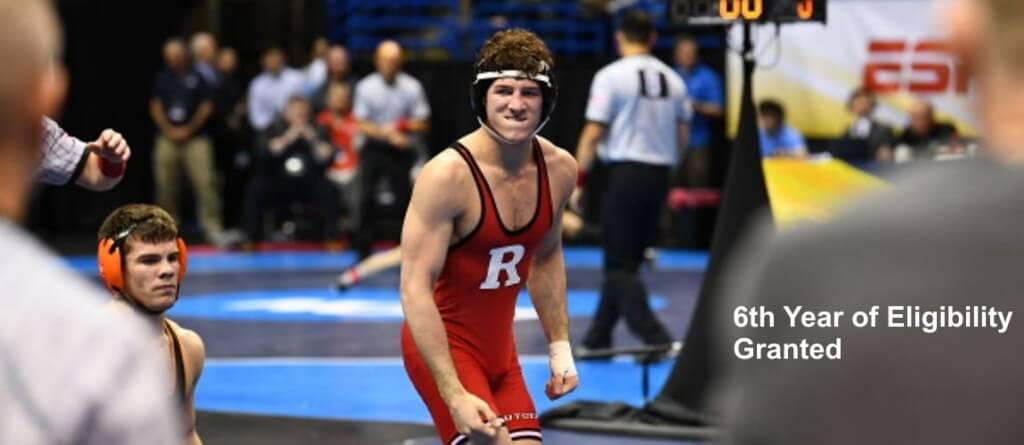 PISCATAWAY, N.J. – Redshirt senior Anthony Ashnault has been granted a sixth year of eligibility from the NCAA, it was announced today. The three-time All-American will be immediately eligible for the 2018-19 season to compete for Rutgers Wrestling.
"We're extremely happy for Anthony because he really deserved it," said head coach Scott Goodale. "He's been the face of our program for the past four years and now he gets one more legit chance to accomplish his goal of winning a national title."
Ashnault, who missed the entire 2017-18 season due to injury, owns 91 career wins during his career as a Scarlet Knight. The South Plainfield, New Jersey, native is a two-time national semifinalist and the only three-time All-American in program history, securing his spot on the podium at Nationals from 2015-17.
A two-time Big Ten Champion, Ashnault finished his last collegiate season in 2016-17 with a 30-6 record, which included his second consecutive Big Ten individual title, a national semifinal appearance and a sixth-place finish at the 2017 NCAA Championships at 141 pounds. Ashnault is also a three-time Bauer Male Athlete of the Year, bestowed to the best male student-athlete at the University.
Wrestling produced its best team finish at the NCAA Championships in 2018, finishing 11th with 42.5 points. The historic result also included the program's first national finalist in Nick Suriano as well as a sixth-place finisher in Scott DelVecchio, as the Scarlet Knights earned multiple All-Americans for the third consecutive year under Goodale.