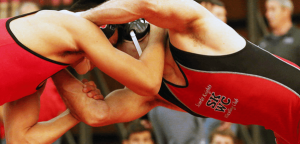 SKWC Members-Only Winter 2018 Meeting
February 13, 2018, 7:15-8:45pm
Recruiting Pavilion
High Point Solutions Stadium
The Winter SKWC members meeting will be held in the Recruiting Pavilion in High Point Solutions Stadium at 7:15PM.  The program will be announced in the near future but will include ample time for the popular coaches roundtable and Q&A period.
As a reminder only 2017-2018 season SKWC members at the NCAA Champion or B1G Champion levels are eligible to attend the meeting.  If you are not yet a member please use the link below to join. The feedback that we have received on the two meetings held to date has been overwhelmingly positive and we plan on making this upcoming gathering the best one yet.
The meeting is open to all SKWC members. If you are not a member you can join for as little as $25 annual dues.