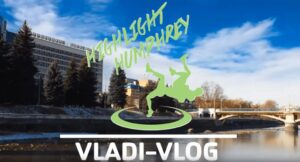 In December, Reece Humphrey, Head Coach of the NJRTC, traveled to Vladikavkaz, Ossetia, Russia to bring the NJRTC to their first major international competition at the Alans International Cup.
Our qualified athletes are eligible to attend NJRTC practices lead by Reece.
Subscribe to Reece's channel on YouTube YouTube.com/highlighthumphrey to stay up to date with everything NJRTC!