Subscribe to the SKWC's free newsletter.

President's Message
By: David Bugen
President SKWC
(RC '70, RBS '72)

President's Letter:
Happy New Year! I hope everyone enjoyed the holiday season and that you are looking forward to a great 2020. The SKWC sincerely appreciates and values the support of all our fans.
This newsletter includes Donny Pritzlaff's thoughts on the first half of the season, John Welch's summary of the SKWC Membership Meeting, Billy G's review of our first Big Ten dual, and Dan Seifring's report on freshman around the country and the performance of our twelve freshmen.
Personally, I was fortunate to have the opportunity to attend the Sam Cali Memorial Tournament. Except for the state championship in Atlantic City, it is the most impressive tournament held in New Jersey. More importantly, it honors Sam Cali and all tournament proceeds support college wrestling scholarships and disabled and homeless veterans.
As we enter the New Year, please consider purchasing SKWC RAFFLE tickets. The winner will have a choice of suite tickets to the NCAA Wrestling Nationals, the NCAA Basketball Final Four, The Kentucky Derby, the Daytona 500, the NBA All Star Game, The MLB All Star game, the PGA Golf Tournament, or a personally designed Sea and Land Package valued at $6,000. Tickets are $50 each or five for $200. See details below on the RAFFLE in the newsletter.
Please enjoy the newsletter and see you at the RAC!
---
​​​​​​​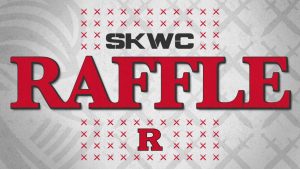 Do you want to attend the PGA Golf Championship, the Kentucky Derby, the NCAA Wrestling Championship, the Final Four, the Daytona 500 or College Football Bowl Games including the National Championship? Well, it's possible!
The winner of the SKWC RAFFLE will choose among the above venues plus the NBA All-Star Game, the MLB All-Star Game, or a $6,000 Land or Sea Package that you design.
Each prize includes two tickets to the event, plus transportation and hotel for two.
Raffle tickets are only $50 each or 5 for $200. Request Raffle tickets by mailing your check and attached mailing sheet at bottom to:
Ron Lockman
4 Timon Dr
Old Bridge, NJ 08857
Please include your name, address, email, and number of tickets purchased.
Checks should be made out to the "SKWC".
Ron will mail your Raffle tickets when he receives the funds.
The Raffle will be held February 14, 2020 at 6:15pm at the RAC.
Checks must be received by Ron Lockman by February 10th.
ADDITIONAL RAFFLE NOTES:
This Raffle is held on behalf of the Scarlet Knights Wrestling Club, SKWC, Inc.
Legalized Games of Chance Commission ID: #338-5-42363
Municipal ID: #1408
Retail value of prizes: $6000
Purpose to which net proceeds will be put: Dedicated to the SKWC to support Rutgers Wrestling program/operations of SKWC
Ticket price: $50 for 1; $200 for 5.
No one under the age of 18 years is permitted to participate.
If gambling is a problem for you or someone in your family, dial 1-800-GAMBLER.​​​​​​​
*please add check (made out to the "SKWC") and mail to: Ron Lockman 4 Timon Dr. Old Bridge, NJ 08857
---
Coach Pritzlaff's Update
November 26, 2019
Happy New Year to the Rutgers faithful! We look forward to a 2020 where we have huge success on and off the mat and wish all of our fans, families and supporters the best year ever.
The fall academic semester wrapped up roughly two weeks ago and all grades have been posted. The convenience of the APC, our new training block and class schedules have proven to be a great success where 89% of our returning squad raised their cumulative grade point average. The newcomers also showed great promise in the classroom. Collectively they earned just under a 3.0 grade point average. The academic transition from high school to college is a large endeavor and this group with the help of our Academic Advisor, Scott Walker has made tremendous strides.
Our lineup is beginning to come together and the mix of youth and veteran students has proven to be extremely challenging at times. Expectations have been placed upon some of the experienced team members and that led to an excellent learning opportunity in Tennessee. Being the target was a unique situation for many of our students who have mostly been chasing success during their careers. We had an opportunity to accomplish a team goal down in Chattanooga and bring home the team title. But that was not to be as we competed with trepidation and anxiety. This has been a huge obstacle for our program to defeat since returning and our staff believes moving forward we will compete with the relentless effort and mindset that it takes to be number 1!
That being said, Sammy Alvarez was lights out on the second day of competition and knocked off two good competitors to earn his second individual title of the season. Brett Donner went into the Scuffle unseeded and won six matches placing seventh. We scored bonus points in several matches throughout the two-day tournament and we have increased our pin total to 45 (just two short of last seasons total) on the year with many competitions ahead of us. Please jump in the pin pool and support the SKWC by clicking this link: https://scarletknightswrestlingclub.com/pin-pool/
We start the 2020 year at home on the 17th vs Cornell in the RAC. But before the new year opener in NJ we have a Big Ten road trip to Ohio State and Michigan State. This will be a great opportunity for our young men to put their action plans and strategies into effect as we will be competing in front of hostile environments on the road. We anticipate huge effort and hustle as we look to improve upon our recent top 25 team ranking. As always you can follow all of our events on twitter: @RUWrestling or on our website: www.scarletknights.com/wrestling
Red Team Upstream
Donny Pritzlaff
---
December 10th SKWC Membership Meeting
By John Welch, SKWC Membership Committee Chair
A great SKWC Membership Meeting was held at the RAC on Tuesday December 10th. Coach Goodale, redshirt junior Zach Firestone, Former All American Ken Theobold, and National Champion Anthony Ashnault made presentations and responded to questions. In addition, members received a personal tour of the new RWJBarnabas Athletic Performance Center (PC).
The 45-minute tour of the APC was lead by Director of Operations Joe Pollard. It is clearly one of the finest facilities in the nation. The weight room is immense with camera recordings of each athlete's weight, repetitions, form and explosiveness on machines. Each athlete has a program designed for his specific needs. The main weight room serves wrestling, gymnastics, as well as men and women's basketball. The wrestling locker rooms and offices are state of the art. There is a lounge area right off the practice room. Students can study in the lounge as well as relax and watch television. The practice room has three full mats and a separate training area for immediate needs and monitoring special conditioning. There is much more. You must see it!
During the meeting, Coach Goodale, praised the support that Rutgers and the athletic administration have given wrestling. He discussed the state of the team and the challenges faced this season. He said that we did not automatically "reload" as sometimes happens with programs.National Champ Anthony Ashnault graduated and National Champ Nick Suriano is taking an Olympic red shirt year. The team is very young with 40% of the rooster consisting of freshman and redshirt freshman. Coach Goodale believes that our young guys are very talented and with development will move us back into national contention. The coaches are impressed with the work effort of these young men both on and off the mat. Scott also emphasized that we have a number of upper classmen that should qualify for the national tournament and make noise in March.
The first of our younger men speakers was Zach Firestone. Zach, a redshirt junior, discussed multiple challenges of doing well with academics, excelling on the mat, and maintaining relationships with his peers. Zach is a Big Ten distinguished scholar and has the team's highest Grade Point Average of 3.9. He was a 132 lb. state champion for Clearview HS in NJ. After the meeting I asked Zach to summarize how he has managed multiple challenges. He said, "Mr. Welch, time management is one of the most important things I have learned throughout college. Time management can make or break a student. It becomes more of a factor when you're a student athlete at the Division 1 level. Additionally, constant communication with professors, coaches, family, and friends is a key factor."
Anthony Ashnault discussed what he has been doing since winning the 2019 National Championship. He won a Gold Medal at the Pan American Games and was injured in his quest to make the World Team. The injury resulted in major surgery and just recently he has been cleared for intensive training. Anthony discussed the impact the coaches and the SKWC have had on his growth. He expressed appreciation to the SKWC for supporting his international competitions and for hiring him as a Resident Athlete. After his presentation, I asked Anthony to summarize his outlook for the future He stated, "I am looking forward to having another opportunity to strive for and reach high goals. I want to represent the USA in international competitions and in the Olympics."
Our closing speaker was Ken Theobold who praised Rutgers and the SKWC for the support they provided him. He indicated that he did not come to Rutgers as a highly recruited athlete. However, the coaches gave him every opportunity to develop and become an All American. He praised the staff and the training partners that worked with him. He thanked the members of the SKWC, as they were responsible for his current employment with ADP. Ken stressed that without the SKWC he would not have achieved career success in such a short time. Ken then asked all fans to join the SKWC, the Pin Pool, the BOOM CLUB, and participate in SKWC's social events. After the meeting, Ken said, "It's always great to give back to a program that has given so much to me. It is an honor to give back and support our current student athletes."
The SKWC Membership Meeting was a huge success and showcased past and current student athletes. Please consider joining here!
---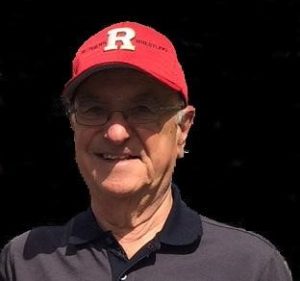 Billy G's Corner –William N. Garbarini '63
In our first Big Ten dual meet, the Maryland Terrapins invaded the RAC led by several former Jersey State High School champions. The Knights, trying to keep its dual meet undefeated record started out with redshirt freshman Nic Aguilar at 125. He started slowly against former NJ champion Brandon Cray but soon turned up the heat by pinning him to start the meet at 6-0. The ever fun to watch Sammy Alvarez earned a convincing 9-4 win over a tough King Sandoval and JoJo Aragona at 141 pounds won a close 2-0 victory to put RU up 12-0.
Gerard Angelo has been turning heads recently with his aggressive style and continued that streak by pinning Michael Doetsch making the score 18-0. Jahi Jones stopped the bleeding for the Terps beating our Mike Van Brill 6-2 and former Jersey champ Kyle Cochran blanked Brett Donner 4-0 to trim our lead to 18-6. Joe Grello at 174 got RU back on track beating nationally ranked Phil Spatafora 3-0 and Billy Janzer at 184 beat Kyle Jasenski in workmanlike fashion 7-2 to put the match out of reach at 24-6.
Jaron Smith caught Jordan Pagano with a throw for a first period pin and "hot dogged" it for the crowd, costing Maryland to lose a team point. Christian Colucci ended the rout earning a 13-4 win to lead Rutgers to a 28-11 victory before over 5,000 happy fans. After a break for the holidays, the Knights headed to Tennessee for the Southern Scuffle tournament.
The Scuffle had powerhouses including Oklahoma State, NC State, UNC, Iowa State, Pitt, Stanford, Rider, Oregon State and Navy. Many of the top ranked wrestlers in the country were competing. We sent 14 wrestlers plus Rob Kanniard unattached off his second place finish in the Patriot Open. Aguilar was seeded 2nd, Alvarez 5th, Angelo 3rd, Van Brill 7th, Grello 2nd and Pagano 6th.
RU started out strong the first day of the 2-day event and was near the top of the leader board. However, the second day saw us fade as some of our highest seeded wrestlers failed to measure up to their seedings. We finished 7th as a team with 5 individual place winners. The performance was a disappointment to our fans and probably to our wrestlers themselves. Nic Aguilar finished 3-3 on his way to an 8th place finish. Joe Grello failed to place and Brett Donner and Jordan Pagano finished 7th respectively. Mike Van Brill finished 8th.
The bright star for Rutgers was the performance of Sammy Alvarez. He won the 133-pound title by defeating the top two seeds, Micky Phillippi (#5 in country) and Cam Sykora (#8 in country). Phillippi fell 6-3 in the semis to Alvarez and Sykora fell 5-4 with a late takedown by Sammy to win the match. Alvarez should be ranked in the top 10 after that performance. He has a world of confidence with skill and talent. This true freshman has a bright future at RU and has capably filled in for Nick Suriano who is taking an Olympic redshirt year.
Rutgers heads into the thick of its schedule on January 10 at # 3 Ohio State followed by Sunday at Michigan State. Number 24 Cornell visits the RAC on January 17 and we go to # 2 Penn State the following Sunday. The bright spot during weekend of January 4th was the return of Nick Santos at 149 from injury. He breezed into the finals at the F&M Open. He medically forfeited, as it was his first competition since his injury. He will add competition to the 149-pound weight class.
---
Rutgers Wrestling Freshman Report
Dan Seifring
With twelve freshman and redshirt freshman on the team it is a good time to look at their progress and where they stand compared to other top freshman.
125
Nic Aguilar (14-4) Nic is off to a great start by securing the starting spot and is 2-0 in the two dual meets, winning both by pin. He has wrestled in three tournaments winning the Navy Classic, taking 2nd at the Princeton Open and finishing in 8th place at the prestigious Southern Scuffle. Nic has been ranked as high as 8th nationally projecting him to be battling for an All-American finish.
Malcolm Robinson (4-4) Malcolm handled the starting duties for the first four dual meets and accumulated a 3-1 record. He also picked up a victory at the Southern Scuffle beating Logan Heil of Cleveland State by a 5-3 score.
Around the NCAA at 125
There are five other ranked freshman in the top 25. They are Michael DeAugustino Northwestern (11-3), Michael Colaiocco Penn (13-4), Patrick McKee Minnesota (13-5), Alex Thomsen Nebraska (6-7) and Jace Koelzer Northern Colorado (9-4).
133
Sammy Alvarez (15-4) No one said stepping in for National Champion Nick Suriano would be easy. Sammy has done a great job taking over for Nick who is taking an Olympic Redshirt this season. Alvarez won the Southern Scuffle where he knocked off a two guys ranked ahead of him. The competition will get tougher for Sammy as the top four nationally ranked wrestlers in the weight are all Big Ten competitors.
Devon Britton (8-6) Devon is a redshirt competing in open tournaments and getting that much needed college wrestling experience.
Around the NCAA at 133
While Alvarez is the highest ranked 133-pound freshman in the country. There are five other ranked freshman. They are Mosha Schwartz Northern Colorado (16-4), Collin Gerardi Virginia Tech (8-5), Chance Rich CSU Bakersfield (6-6), Ridge Lovett Nebraska (8-3) and Zach Price South Dakota State (9-7).
141
JoJo Aragona (8-3) Aragona was ranked early in the season. However, he missed time due to an injury and is currently un-ranked. He has shown that when healthy he can battle with the best of them. All three of his losses were to quality opponents. He recently dropped a one-point match to All American Kyle Shoop. Jo Jo will have an opportunity to return to the rankings with our tough Big Ten schedule.
Around the NCAA at 141
Real Woods of Stanford (12-1) has looked to be the best freshman at this weight. He just won the Southern tournament. Other ranked freshman are Cole Matthews Pittsburgh (11-4), Cole Mattin Michigan (9-5), and Michael Blockhus Northern Iowa (12-6).
149
Gerald Angelo (10-6) Angelo took the starting spot when Nick Santos was injured the first weekend of the season. He has a 3-1 record in duals with a pin against Maryland. Gerald went 2-2 at the Southern Scuffle losing to two unranked wrestlers. Ryan Vulakah (0-0) Ryan, a former undefeated Pennsylvania state champion, has been injured all season.
Around the NCAA at 149
Only two other freshmen are ranked. They are Brayton Lee of Minnesota (17-2) and Sammy Sasso of Ohio State (12-2). Both should compete for All American honors.
157
Robert Kanniard (10-5) Robbie is redshirting and has double digit wins with many against D1 Starters and National Qualifiers. Last year, Rob was an undefeated NJ State Champion.
Cody Harrison (3-4) Cody has wrestled in two open tournaments as a redshirt.
Around the NCAA at 157
Three freshmen are ranked in the top 10. They are David Carr Iowa St. (8-1), Kendall Coleman Purdue (21-4), and Will Lewan Michigan (9-3).
165
Jackson Turley (10-5) Jackson has had mixed results in his first season as he has split time with junior Brett Donner. Jackson went 1-3 at the Southern Scuffle collecting a technical fall in his win.
Around the NCAA at 165
There are six freshman ranked in this weight class. New Jersey native Shane Griffith, Stanford, leads the group with a 17-0 record and is ranked 7th in the country. Others are Travis Wittlake Oklahoma St. (15-1), Dan Braunagel Illinois (13-4), Phillip Conigliaro Harvard (18-4), Izzak Olejnik Northern Illinois (9-7) and Emil Soehnlen Purdue (9-6).
184
Billy Janzer (11-4) Billy is off to a good start as a redshirt freshman. He is 6-0 in dual meets and placed at the Navy Classic. He was hurt for the Southern Scuffle and did not compete. Of his four losses, three were to ranked wrestlers and the other loss was in overtime to a 3x NCAA qualifier.
Around the NCAA at 184
Trent Hidlay, NC State (15-2) is an impressive freshman and ranked in the top five. Also in the rankings is Zach Braunagel Illinois (12-4) whose brother (also a freshman) is ranked at 165 pounds. Penn State freshman Aaron Brooks (5-0) is out of redshirt and is expected to be ranked when he gets a few more matches under his belt.
285
Kyle Lightner (5-4) Kyle began the season wrestling at 197 pounds and has moved up to 285 pounds. He has battle injuries and needed to injury default at the F & M Open.
Around the NCAA at 285
There are two ranked freshmen heavyweights. They are Tony Cassioppi Iowa (9-0) and Yaraslau Slavilouski Harvard (15-6). Cassioppi is expected to compete for All American honors.
---
The Sam Cali Invitational
by David Bugen
On January 4th, I had the honor of attending the Sam Cali Invitational Wrestling Tournament. Except for the state championship in Atlantic City, it is the most competitive high school tournament he New Jersey. Forty-two teams participated and over 2,500 people attended. Many college coaches were in attendance scouting future recruits. Flo Wrestling broadcast the tournament to a national audience.
The Cali Invitational is more than a wrestling tournament. It is special, unique, and brings the New Jersey wrestling community together. The Tournament is sponsored and organized by the Samuel D.J. Cali Foundation. The Foundation was founded to honor Sam Cali after his tragic death during his redshirt year at Rutgers. The focus of the Foundation is to further the education of high school students who participate in wrestling.
The Cali Foundation supports the education and career development of wrestlers who embody the will, determination, and hard work that characterized Sam. One goal is to raise funds to endow a wrestling scholarship at Rutgers. Additionally, the Foundation supports homeless and disabled Veterans and first responders through Project Serve. Sam founded Project Serve during his junior year in high school.
Over one hundred volunteers representing many New Jersey wrestling families worked to ensure the success of the tournament. Melissa Levinson, Adam Schmitt, Gina Cabinallis, and Kim Schmitt lead the team of support volunteers. Bob Suriano and Chris Bitetto served as Tournament Directors.
Bob and Chris worked endless hours securing the best teams, officials, and the broadcast support of Flo Wrestling. When asked why he became involved Bob stressed, " While our kids may wear different singlets, we are one New Jersey family. We came together to support a great cause. When our kids wrestled our wives have become friends. The Calis are a great family and are creating an opportunity for future wrestlers to succeed. This can become the best tournament in the country. How could anyone not to support such a great cause?"
It was also impressive to witness former and current Rutgers wrestlers supporting the tournament. Billy Smith, Sean DeDeyn , and Tony Pafumi were coaching teams, Nick Gravina and Harry Turner were scouting potential collegiate recruits, and current wrestlers Jordan Pagono, Willie Scott, and JoJo Aragona attended to support the Cali Family and honor Sam
Sam's parents Mike and Theresa and his brother Michael are the forces behind the Foundation. In addition to the Cali Tournament, they host an annual golf outing and the Sam Jam, a music festival held at the Montville amphitheater. Theresa stressed, "100% of the Foundation's net proceeds support our initiatives. We have no paid employees. Sam was a first generation college student and I hope our efforts will result in educational opportunities so wrestlers can become our future leaders."
As you can tell, the Cali Invitational is more than a wrestling tournament. It is an opportunity to honor Sam by giving back and providing opportunities to future leaders.To learn more about the Cali Foundation, please visit https://samcali.com.
In addition, please view the linked video by clicking the Big Ten Schedule below and join the Rutgers team as they honor Sam at the Northwestern match when Sam and his senior classmates will be honored.
More info on Sam: https://www.onthebanks.com/2019/12/13/21020820/sam-cali-to-be-honored-on-rutgers-wrestling-senior-day
---
SKWC Post-Match Social
Friday, 1/17/ 2019
SKWC Post-Match Social
Friday – 01/17/20: 9:15pm-11:15pm
Cornell University
The Rutgers Club – Livingston Campus
85 Avenue E (2nd Floor)
Piscataway, NJ
$20 in Advance; $30 at the Door
Come celebrate with fellow RU Wrestling fans and members of the RU coaching staff from our Scarlet Knights Wrestling team at our next post-match social event following the Cornell match on Friday, January 17th! Registration fee includes door prizes, assorted bar foods, hors d'oeuvres, desserts, cookies, coffee, tea, soda and water. $20 in advance; $30 at the door. Cash bar. All ages welcome. Space is limited, so you are strongly encouraged to register in advance. To register, please click the link belo
---
This Newsletter is Sponsored by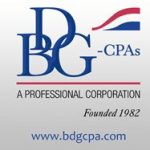 BDG-CPAs