Subscribe to the SKWC's free newsletter.

---
Coach Kiss's Recruiting Update
As of now in the 2021 class we have four signed recruits with another two committed bringing our current total to six incoming wrestlers for next year. It is a Jersey heavy class and the talent level is extremely high. The staff worked tirelessly to put this group together. Hats off to Coach Goodale, Pritzlaff, and Leonardis for their incredible efforts. These are exceptional young men with high character! The four will add to the depth and strength of our middle weights. We are confident that they are going to accomplish extraordinary feats in the Rutgers block R singlet!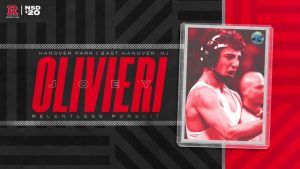 Joey Olivieri (141/149)- Hanover Park, NJ
Joey O keeps the Rutgers family tradition alive. Olivieri is the brother of former Rutgers Wrestler Anthony Olivieri and is a Jersey Boy through and through. Joey is a 2x NJ State Champ and 3x placer. He also took 2nd last year at the prestigious Beast of The East and is a top 100 recruit according to Flowrestling. We are super excited about Joe; we have watched him evolve over the years in the SKWC room. He is a grinder and knows how to win at the highest level. He has proven time and time again that he can win when the stakes are highest. Aside from the wins on the mat, Joe is humble hard worker that excels in the classroom.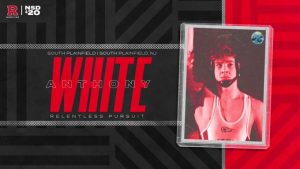 Anthony White (149/157)-South Plainfield, NJ
Tony from Tiger Town keeps the South Plainfield pipeline to RU going! Anthony is a great kid and a work horse. He consistently trains with the SKWC and has shown fantastic improvement every year. Anthony is a 2x state placer and recently placed 4th at the Super 32 one of the nation's toughest tournament. Willie Saylor (MatScouts) has Anthony as a top 100 recruit. He will have a positive impact on our teams' culture and will fit in well with our team's chemistry. Anthony has shown that he will also be a leader in the classroom for us.
Dylan Weaver (157/165)- Lyndhurst, NJ
Weaver a Lyndhurst native adds another pair of state medals to the 2021 recruiting class. Aside from Weavers two state medals he has also placed at the always tough Escape the Rock. Flowrestling has Dylan ranked 19th in the nation for his prospective weight and is on MatScouts top 200 Big Board. Dylan comes from a great family; his father has been a long-time wrestling coach at multiple high schools in NJ. We believe Dylan has a tremendous upside and are anxious to see him in RED.
Michael Cetta-(141/149)- St. Joseph Regional, NJ
Cetta a 2020 State Medalist rounds out the last of our 2021 early signees. Last year Michael had an outstanding break out season where he had several quality wins. He has shown he can compete in the Big 10 with his high pace and excellent explosive offense. We know we have found a 'diamond in the rough' with Michael and expectations are high for him. Needless to say, he is a great addition to our 2021 class and we are eager to get him with us training.
---
A Short Video From Coach Scott Goodale
​​​​​​​​​​​https://www.youtube.com/watch?v=PSLPI3FMqDw
---

scarletknights.com
Bradly Berechailo
OMAHA, Neb. – Rutgers wrestling wrapped up action at the 2020 U23 and UWW Junior Nationals, held over the weekend at the CHI Health Center in Omaha, Nebraska. Freshman John Poznanski finished as the runner-up in his weight class, while redshirt sophomore Billy Janzer (third) and sophomore Sammy Alvarez (fifth) also placed in the freestyle tournament, which featured some of the top individuals in the country. All 14 competitors wrestled as representatives from the Scarlet Knights Wrestling Club (SKWC).
Wrestling at 86 kg, Poznanski impressed during his run to the title match. The Colonia, New Jersey, native produced three consecutive wins by superiority (technical fall) to open the tournament and advance to the quarterfinals, where he defeated 2020 NCAA qualifier Layne Malczewski (Michigan State) by superiority, 12-1.
Poznanski then wrestled in a back-and-forth semifinal bout against Parker Keckeisen (Northern Iowa), where he used six takedowns to defeat Keckeisen, 15-12, to move on to the final. Posnanski was edged in a tight title match with Joel Shapiro (Iowa State), 4-2, to finish second in his weight class.
One of the top 2020 signees in the country, Poznanski finished his high school career at Colonia with a school record 164 wins, which included an unblemished 40-0 record en route to a state title at 182 pounds during his final scholastic season in 2019-20. Poznanski was also named a 2020 high school All-American by Amateur Wrestling News during his illustrious scholastic career.
Janzer also impressed at the tournament, where he wrestled back to a third-place finish at 92 kg. After he dropped a decision to Rocky Elam (Missouri) in the quarterfinals, Janzer tallied four consecutive wins, including a 10-0 win by superiority over Christopher Smith (Southeast RTC) to finish third.
Alvarez advanced to the semifinals at 65 kg after he defeated 2019 Iowa state champion Cobe Siebrecht (Iowa), 6-4, in his quarterfinal match. After he dropped his semifinal bout to 2020 NCAA qualifier Bryce Andonian (Virginia Tech) in a wild back-and-forth decision by a 15-13 margin, Alvarez bowed out with a fifth-place result.
Sophomore Jackson Turley and redshirt freshman Robert Kanniard also advanced to championship quarterfinal bouts in their respective weight classes to highlight action for the Scarlet Knights. Full results from the tournament can be found here.​​​​​​​
---
Boom Club, Membership and Pin Pool Updates Coming Soon
The financial strength of the SKWC is vital to retain and attract future World and Olympic Team Members as Resident Athletes. Funds from the SKWC also aid in associated costs for Student-Athletes, Resident-Athletes, fund our Recruiting Coordinator, Volunteer Coach, and partially pay the salary of our Director of Operations. The SKWC pays for all the training and competition travel and accommodations for our Resident-Athletes. At times, The University is not able to pay for certain trips, per the NCAA rules, for our Student-Athletes leaving the burden on the SKWC. All these additional opportunities for our Student-Athletes and Potential Student-Athletes makes Rutgers University very attractive place to call home.
Without your support it makes it very difficult to compete at the highest level. Please consider joining the SKWC to help support our goal of winning a National Title and make it a reality!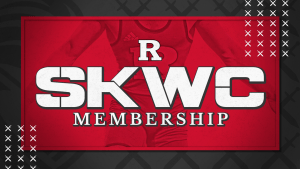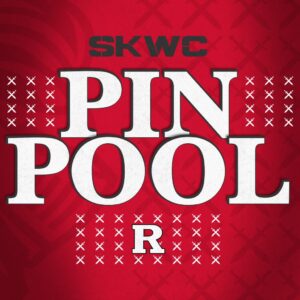 ---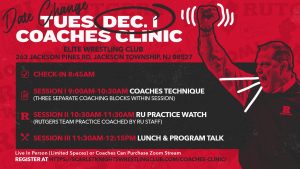 Please join us on December 1st for our annual Coaches Clinic. This clinic will involve staff members of Rutgers University as well as NJRTC athletes. The clinic will be hosted at Elite Wrestling Club in Jackson, NJ or live via Zoom. Every Coach will be given a free lunch with registration unless you are planning to attend the clinic virtually. Zoom attendees will be given a Zoom password the night prior to the clinic. If you have any questions or want to attend virtually please reach out to Coach Kiss ([email protected]).
Schedule:
Check-in 8:45am
Session I 9:00am-10:30am Coaches Technique (three separate coaching blocks within session)
Session II 10:30am-11:30am RU Practice Watch (Rutgers team practice coached by RU staff)
Session III 11:30am-12:15pm Lunch and Program Talk
---
This Newsletter is Sponsored by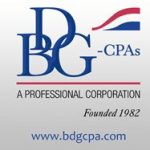 BDG-CPAs