Subscribe to the SKWC's free newsletter.
Wrestlers Capture University, Team and Individual Honors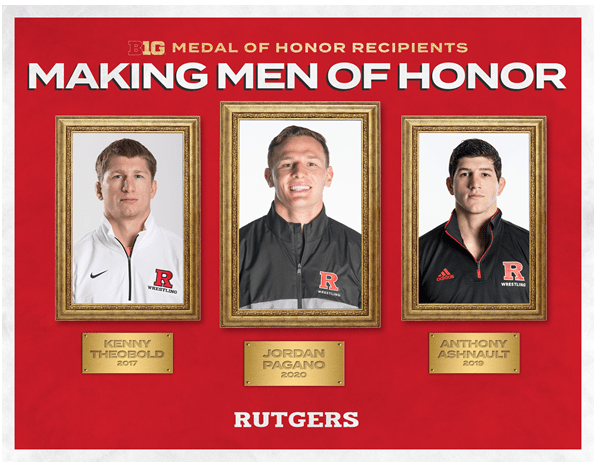 Jordan Pagano Awarded the Big Ten Medal of Honor
One of the most prestigious conference awards in college athletics, the Big Ten Medal of Honor was first awarded in 1915 to one student-athlete from the graduating class of each university who had "attained the greatest proficiency in athletics and scholastic work." It was the first award in intercollegiate athletics to demonstrate support of the educational emphasis placed on athletics and honor those who embody the values of the "student athlete". It is the most exclusive award given by the Big Ten Conference.
Jordan was a two-time national qualifier who finished his varsity career with 81 victories. Last year he posted a 22-9 record. Jordan's resume was highlighted with victories over No. 7 Christian Brunner (Purdue), No. 7 Ethan Laird (Rider) and No. 3 Patrick Brucki (Princeton). He concluded the season ranked No. 15 in the country. With Sammy Alvarez, Jordan was co-winner of the Ted Petty Most Valuable Wrestler award. Jordan was a four-time Academic All-Big Ten selection and was twice named a 2019-2020 NWCA Academic All-American.
In addition to Jordan's performance in the classroom and on the mat, he was a leader and active participant in many community service activities. These included Embrace Kids, Soles4Souls, Elijah's Promise Soup Kitchen, Eden Autism, Saturday's in Motion, and the Rutgers Dance Marathon.
Upon receiving the Medal of Honor, Jordan said, "I am eternally grateful. Thank you to my coaching staff, teammates, and most importantly the fans for following and embracing me on my journey. This award is a direct representation of the kind of men that Rutgers wrestling produces."
While Jordan pursues a master degree at Rutgers, we will see him working in the office of the SKWC on a part-time basis.
---
Nine Wrestling Scholars Earned Academic All-Big Ten
The Academic All-Big Ten team for winter sports included 9 Rutgers wrestlers. To be eligible for Academic All-Big Ten selection, student-athletes must be on a varsity team, as verified by being on the official squad list as of March 1 for winter sports, have been enrolled full-time at the institution for a minimum of 12 months and carry a cumulative grade-point average of 3.0 or higher. Congratulations to our Scholar Athletes!
Christian Colucci, Gr., Labor Studies and Employment Relations, Summit, N.J.
Brett Donner, Sr., Sport Management, Wall, N.J. (2nd selection)
Luke Ecklof, Jr., Marketing, Howell, N.J. (2nd selection)
Zach Firestone, Sr., Human Resource Management, Logan Township, N.J. (2nd selection)
Joseph Grello, Sr., Human Resource Management, Newton, N.J. (2nd selection)
Shane Metzler, Jr., Human Resource Management, Long Valley, N.J. (2nd selection)
Jordan Pagano, Sr., Psychology, South Brunswick, N.J. (4th selection)
Willie Scott, Sr., Labor Studies and Employment Relations, Brick, N.J.
Michael VanBrill, Sr., Human Resource Management, Mullica Hill, N.J. (2nd selection)
---
Shane Metzler named Executive Board VP of Leadership Development for the Student-Athlete Advisory Committee
The Student-Athlete Advisory Committee works closely with and advises the Rutgers Office for Leadership Development and Strategic Partnerships (LDSP). The LDSP seeks to develop student-athletes for long-term success in athletics, academics and life after sports. The LDSP facilitates internships, professional networking, international leadership training, campus engagement and personal development.
Shane describe his view of leadership and his role as follows:
"Leadership is a quality that I strive to exercise as a wrestling team member, in the classroom or in the community. Observing business leaders, teachers, coaches, and family members in leadership roles has inspired me. Being on the Executive Board provides me the opportunity to build on what I have learned and to encourage other student-athletes to pursue leadership opportunities. I look forward to growing with other student-athletes as we expand our leadership roles within the university and community."
---
Rutgers Wrestling Team Awards Announced
On May 1st, the Rutgers wrestling coaches handed out team awards for the 2019-20 season. Joining Jordan Pagano as the Ted Petty Most Valuable Wrestler was freshman Sammy Alvarez.
Sammy was a Second Team NWCA All-American at 133lbs. He was considered the #1 freshman in his weight class. Alvarez qualified for nationals in his first collegiate season after he finished sixth at the Big Ten Championships. The Garfield, New Jersey native closed out 2019-20 with a 26-10 record and wins over eight ranked foes. Ranked within the Top 10 of his weight class throughout the majority of the season, Alvarez picked up an individual title at the 2020 Southern Scuffle.
Other team award winners were:
Sam Cali Award (Top Redshirt): Devon Britton and Robert Kanniard
Top GPA Award: Zach Firestone
Community Service Award: Jordan Pagano
Comeback Match of the Year: Nicholas Aguilar vs. Rider
Josh Gross Coach's Award: Zach Firestone & Willie Scott
Pin of the Year: Alex Esposito vs. No. 25 Northwestern
Moment of the Year: Sammy Alvarez 2020 Southern Scuffle Title
Total Team Points Award: Billy Janzer (47)
Most Improved Wrestler: Nicolas Aguilar
Matches of the Year: Jo Jo Aragona & Jordan Pagano vs. Rider
---
Wrestling Team Earns Team Average GPA Above 3.0
Scott Walker, the Rutgers Executive Director for Academic Support and the Academic Advisor to the wrestling team, announced that the wrestlers just earned a combined team GPA of over 3.0. This is an outstanding accomplishment and represents one of the best GPAs the team has ever achieved. This achievement speaks to the effort of our wrestlers and the commitment of our coaches to achieve excellence on and off the mat. The SKWC thanks Scott Walker for his diligence and leadership. This success would not have been achieved without Scott Walker.
---
Coach Kiss's Recruiting Update – 2020 Recruiting Class
This year in the 2020 recruiting class we have signed and added 12 significant new members to the RU wrestling family. Our class was ranked 15th by Flowrestling and 12th by Matscouts via Willie Saylor. What stands out about this class is not only the high level of talent, but the outstanding level of character and culture this class will be bringing to The Banks! We are extremely excited to get this class on campus next fall. Already in next year's 2021 class we have three major commitments. We are still looking to add a few more to finish out the class. The staff is working tirelessly to make sure we can bring a national championship trophy back to New Brunswick.
The 2020 class is headlined by John Poznanski, Connor O'Neil, Boone McDermott, Dylan Shawver, Andrew Clark, and Kyle Epperly. The class is also aided by the substantial talents of Joe Colon, Al DeSantis, Nico Colucci, Marcus Estevez, Nico Messina, and Robert Damerjian. Now let's take a look at a few of our incoming hammers.
John Poznanski – Colonia, NJ
John will have an immediate impact on our team in all aspects. He is a leader, worker and a person of high integrity. He finished the season ranked nationally in the top 3 or 4 of every single major wrestling poll. John was invited to the Pittsburg Wrestling Classic to represent Team USA before it was cancelled due to the Coronavirus. He finished his high school career with a state title and MOW award. Simply said, we can't say enough good things about John. We anticipate Poz to be 184/197 during his career at RU.
Connor O'Neil – DePaul, NJ
Connor has been training with Coach Pollard at Rutgers since grade school. His work ethic is unmatched, and he will bring a ton of positive energy to the team. We have very high expectations for Connor and know he will have a constructive influence on our program. Like John, Connor finished the season ranked nationally in the top 3 or 4 of most polls and completed his high school career with a state title. Look to see Connor between 165 and 174 at RU.
Boone McDermott – Iowa Central, IA
BOOOOOOOONE……was a huge add for the program to solidify the already growing depth and strength of our upper weights. He is our first ever recruit from Iowa and we expect him to make some noise next year. Boone is a tenacious competitor and his personality will fit in perfectly with the atmosphere at the RAC. Last season Boone won a JUCO national title by destroying the field. He will have three years to compete at RU and will be expected to compete at the HWT division.
Dylan Shawver – Elyria, OH
Dylan comes from one of the top high school programs in the country. Last season he placed at the Beast of the East and Ironman. Unfortunately, due to the Coronavirus the Ohio State tournament was cancelled. However, he finished his career ranked nationally within the top 8 at his weight class. Dylan is very mild mannered off the mat but don't let that fool you – he's a goer. His upside and talent are terrific, and we are eager to see what he can accomplish at the college level. Dylan will be 125/133 throughout his career at RU.
Andrew Clark – Collingswood, NJ
Andrew Clark was a huge late pickup for us this year. He is an outstanding student and an extremely likable young man. Andy has continued to get better every season and finished his high school career with a state title and a top 20 national ranking. He will have a positive effect socially, academically, and athletically on the team. We believe Andy will wrestle 149/157 at RU.
Kyle Epperly – Jackson Memorial, NJ
Epp, keeps Coach Goodale's Shore Conference pipeline hot. Kyle is a great kid with a tremendous work ethic. He finished his high school career with two state medals and has shown improvement every year. We believe Kyle is a ball of raw talent with a ton of untapped potential. Kyle will fit anywhere from 197 to HWT at RU.
Significant Adds
Nico Messina – Freehold Borough, NJ-6th NJISAA (25/33)
Al DeSantis – Shore, NJ-7th NJISAA (41/49)
Joe Colon – Brick Memorial, NJ-4th NJISAA (74/84)
Robert Damerjian – Moorestown, NJ-4th NJISAA (97/HWT)
Nico Colucci – St. Peters Prep, NJ-4th NJISAA (HWT)
Marcus Estevez – Franklin, NJ-4th NJISAA (HWT)
---
A Conversation with Scott Walker – David Bugen
I recently had the opportunity to speak with Scott Walker, one of the most important persons behind the scenes in Rutgers Athletics. Scott is Executive Director of Academic Support for Rutgers Athletics. He oversees academics for all Rutgers student-athletes. In addition, he is the current academic advisor for the wrestling program.
Scott joined Rutgers in Greg Schiano's third year and his success was immediate. By 2010, the Rutgers football team achieved the nation's number one ranking in the Academic Progress Rate (APR) and was the top state university for seven years. The APR includes an evaluation of student eligibility, retention, and graduation rates over a four-year period. Most recently, Scott had a direct impact on nine Rutgers wrestlersbeing recognized as Winter 2020 Academic All-Big Ten.
Scott brings a unique coaching and academic advising background to Rutgers. A Princeton graduate and football player, Scott coached football and was a recruiter at major Power Five schools including Texas, Purdue, Iowa, and Georgia Tech. At Georgia Tech, he also served as Director of Football Academics.
David: Thanks for joining us today. Can you tell us how you contributed to putting Rutgers Athletics on the academic map during Coach Schiano's initial tenure at Rutgers?
Scott: It was really a departmental effort. AD Bob Mulcahy and Coach Schiano committed to a plan of attack for academics. Bob increased the budget for academic support enabling us to hire more academic advisors and expand our tutoring capacity. Coach Schiano emphasized that to be successful on the field we must be successful in the classroom. Greg fostered a culture of academic success and it started with the recruiting process.
David: What do you mean by the recruiting process, and did your recruiting background help in this regard?
Scott:One of my roles as an assistant football coach was recruiting. When I was at Texas in the mid-1980's, I was the recruiting coordinator and had responsibility for New Jersey. However, I didn't connect combining recruiting and academics until I worked for Coach Schiano. We focused on a recruit's ability to succeed in all aspects of life at Rutgers. While I looked at the high school transcript, it didn't speak to the student's effort, attitude, and commitment. I learned to dig deeper and the value of reading teacher comments included with the report cards. The comments that are not included on the transcript provide great insight on a recruit's work effort. Also, if a recruit has a lot of absences – it is an early warning sign. When there is a warning sign, I seek to learn why. If not a good reason, I recommend we walk away as we can't "fix" every kid.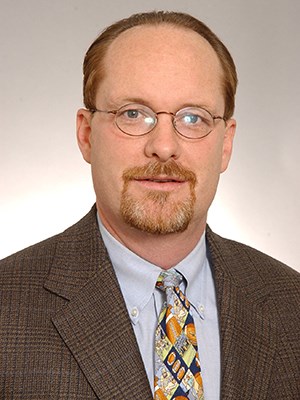 David: When the wrestling academic advisor left, you added the role of academic advisor for the wrestling team. How do you interact with potential recruits?
Scott: I meet with all recruits when they are on campus for visits. Prior to the visit, I review their academics and mentally prepare for my meeting. First, I spend time selling Rutgers, the opportunities our students have upon graduation, and the excitement of competing in the Big Ten Conference. I also remind recruits that the academics are challenging and that we have the academic support to guide them.
During the meeting, I try to access their mindset and learn if they are prepared to compete in all areas including academics. As the wrestling team is limited to 30 students, it is important that we screen for "knuckle heads." I try to do a risk-reward analysis so we avoid kids who could become a cancer in the locker room. I believe there is a high correlation between a kid's work effort in the classroom and success on the mat. I look for kids that have a passion to succeed, are all in from start to finish, and will work to the best of their abilities.
Normally, I present at Junior Day, when groups of rising seniors and their parents spend a day on campus learning about Rutgers, the wrestling program, and how the SKWC supports the team. Unfortunately, do to COVID, this year Junior Day was not held.
David: As you are relatively new to directly working with wrestlers, what has been your reaction?
Scott: I love wrestling. There is no finger pointing. Can't say someone else missed a block, dropped a pass, or committed a foul. The result is on the dude on the mat. There can be no self-doubt. Wrestling really prepares one for life. It is not surprising to learn that many CEOs wrestled. The guys on the team are great and I love working with them and watching them succeed. There are some really quality young men on the team who buy-in. When a kid buys-in, it makes my job fun.
David: What is your relationship with your peers at the other Big Ten Institutions?
Scott: The Big Ten is first class. During COVID, we have regular conference calls and share with each other. Currently, we are discussing on-line learning. Some students are benefiting from it and others who need more one-on-one support, create greater challenges. We also review how each school is addressing existing budget challenges. It is really helpful to learn what works and doesn't work at our peer schools. Traditionally, we meet at least twice a year, with one meeting being at a member institution. Last year we were the host school.
David: Looking back, what are you most proud of and looking forward, what is your biggest challenge?
Scott: Overall the GPA for Rutgers athletics is well over 3.0. I am really proud of this. There is a combination of factors responsible for this success. First, our coaches are recruiting kids who have an all in mindset and they hold our students accountable. The academic support staff goes the extra mile so the unique needs of our students can be addressed. Finally, success on and off the field of play is a continuing emphasis for our Athletic Department. I am proud to work with a team that wants to win in athletics and academics. I am really optimistic for the future.
Overall, the competition in the classroom is becoming more difficult. There are many challenges that college students face and we need to continue to keep the kids on point. At Rutgers, expectations are high and we can't rest on our recent academic success. We need to win on the mat and in the classroom. We can't accept success in only one area.
David: Scott, thanks for your time and sharing your insights. Our student athletes are really fortunate that you direct their academic support and relate so well to our athletes.
---
Season tickets for the 2020-21 season are on sale NOW! Lock In your tickets today!
---
This Newsletter is Sponsored by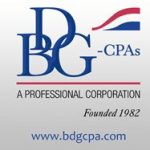 BDG-CPAs