Subscribe to the SKWC's free newsletter.

President's Message
By: David Bugen
President SKWC
(RC '70, RBS '72)

In the early season seven freshmen and nine upper classmen have competed. Six of our wrestlers have been nationally ranked and battles remain for starting positions. It is likely that the line-up will not be settled until early January or latter. The freshman are exciting to watch and getting better with each bout.
Our first BIG TEN match will be the evening of December 7th when Maryland invades the RAC. It is an important recruiting day and many top juniors are expected to be in attendance.
During December we will announce our annual SKWC RAFFLE. This year's winner will select from a variety of prizes. They include the NCAA Wrestling Championship, the NBA All Star game, the NCAA Men's Final Four, the Daytona 500, the Major League All Star Game. the PGA Golf Tournament, or a personally designed Land or Sea Package. Please look for the RAFFLE email in December.
Don't forget to attend the SKWC Membership meeting on December 10th at the RAC. There will be an opportunity to tour the APC and our new wrestling facility. The meeting is open all to all SKWC Members. If not currently a member, please join before 10th December.
Thanks for all your support and I hope to see you at the RAC on December 7th and at the post match Social at the Olive Branch. May you enjoy a super fantastic Thanksgiving!
---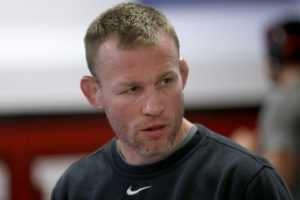 Coach Pritzlaff's Update

November 26, 2019
Rutgers Wrestling is off to a 5-0 start after a strong west coast road trip and we most recently returned home from the Navy Classic with two champions (Nic Aguilar ~ 125 and Jordan Pagano ~197). The team has been very aggressive at times early in the season and we accumulated 15 falls this past weekend in Annapolis totaling 31 for the season.
We urge all fans and supporters to continue to support the pin pool but understand with this dangerous team we will pin many opponents.
Our lineup for the first month has featured many newcomers and some steady veterans. It is a mixed group of young fresh faces and some seasoned students and the depth as well as future of our program has been on display. Our freshman have shown to be precocious at times but consistency has been lacking in many cases especially during longer stretches of competition. Our staff continues to work hard with the team to develop more consistent behaviors as well as improve on several areas of technical concentration.
Many of our students have done an incredible job beating tough opponents solidifying themselves as top contenders around the country. When we start to close out matches with more authority you will see a much improved overall wrestling team. This has been a huge emphasis for our program. We are spending many hours evaluating film from the first month and we see some strong team areas but we need to make big improvements in many others as we move into the Big Ten stretch.
Attendance for our first Big Ten dual versus Maryland is close to 5,000 tickets sold on December 7th so if you haven't purchased seats yet please come see the 2019-20 Knights in actions at the RAC. This will be the final opportunity for 2019 to see the Scarlet Knights wrestle in Piscataway. Don't miss your chance.
Happy Thanksgiving and Happy Holidays to all the Rutgers faithful out there and please have an excellent holiday season with your friends and family. As always you can follow all of our events on twitter @RUWrestling or on our website www.scarletknights.com/wrestling
RED TEAM UPSTREAM
Donny Pritzlaff
---
Billy G's Corner – William N. Garbarini '63
The Newest Member of the SKWC Wrestling Family
Getting to know the Team behind the Team – Cate Leonardis
Recently, Billy Garbarini had to opportunity to interview Cate Leonardis and learn how John's coaching career impacts the Leonardis family.
Billy: Cate, thanks for joining us today and giving us an insight into the Leonardis family.
As John, was coaching before you were married, what were your thoughts about life would be like marrying a coach?
Cate: We were married in April 2009 when John was two years into the Rutgers job. While I knew nothing about wrestling, I thought it would be cool watching John develop young men. I expected that coaching would consume a lot of time and it does. Now, we are into it and it has become normal.
Billy: What is John's schedule and how does it impact family life?
Cate: Initially, it was Scott and John and it was all consuming. When Donny Pritzlaff came on board, John had more time for the family. I really appreciate that Donny was able to take some of the load off John. It is great for our family life as we have more time to be together. I also believe that the extra time gives the coaches an opportunity to rejuvenate and have more energy for their critical coaching responsibilities.
Billy: How do your children's activities impact John's ability to participate in them?
Cate: Our kids are 6 and 7 and they are into everything. John can't see games on Saturday mornings due to practice. But, he goes to our son's football games and our daughter's swim and ballet lessons. He tries to plan his schedule so as not to miss too many family activities.
Billy: Do the kids and you attend home and away matches?
Cate: We go to all of the home matches except the night matches as we have a strict bedtime rule. We had hoped to fly to the Michigan match to see Luke's godmother. But, the match was rescheduled to Madison Square Garden. While we have not flown to any away matches, as the kids get older it would be fun to do it.
Billy: Is there anything you would change about your life as a coach's wife?
Cate: The only thing I wish is that life was not as stressful for him. The highs and lows are not easy. John does not bring the job home and I do not pry. John is good at separating family from work. I would like to eliminate the nasty things people say and the unfair comments that are said, at times.
Billy: What are match days like for John and is there anything you need to do or not do for him on those days?
Cate: John is in "go mode" on match days and has his game face on. He has his eye on the prize and wants to get it done. He is in focused. I get the kids dressed in their RU gear and we drive separately to the RAC. Coaching is very special as John helps to shape our wrestlers for life. I am so proud of John and what he does. The kids feel special when they see their dad at the matches. Seeing John wear the R on his chest with pride is special to the entire family.
---
The First Month of Competition
The season began in early November with a quad meet featuring LIU Post, Centenary and D2 top ranked Pitt-Johnstown. Pitt had a bunch of D2 National Champs. In the opener the Knights handled business beating LIU 43-3 with the lone loss coming at 197 pounds. Brett Donner and Joe Grello led the way with pins adding dollars to our Pin Pool. Next up was Centenary who found RU too tough falling 38-6. Jordan Pagano earned the only fall for Rutgers. RU rose to the occasion to defeat Pitt-Johnstown 22-9 while defeating several D2 National Champs in the process. Malcolm Robinson, Jo Jo Aragona, Mike Van Brill, Grello, Billy Janzer, Pagano and Christian Colucci earned big wins.
The next day, RU sent wrestlers to the Princeton Open and was led by Nick Aguilar's second place finish, where he lost to Princeton's All American Pat Glory. The following week, a group of wrestlers went to the Journeyman Classic. The highlight of the day was freshman Sammy "The Bull" Alvarez knocking off ranked wrestlers from Arizona State, Oklahoma and Lock Haven. He lost a close 8-7 bout to Nick Farro of Lehigh. Jordan Pagano at 197 downed 2 ranked wrestlers before falling to #10 Schultz of Nebraska. Freshman Gerard Angelo won two in his pool pinning a D2 national champ. Brett Donner and Matt Correnti went 4-0 in their pools and Kyle Lightner went 3-0. Freshman JoJo Aragona went 2-1 losing to #7 All American Chas Red 4-1. Peter Lipari went 2-1 and Freshman Jackson Turley won Pool B at 165 going 3-0. It was a good test for our young kids. At the ESU Open rookie Devon Britton finished second and Shane Metzler finished third. Anthony Olivieri won 8-2 in the finals and had two pins on the day.
On November 15th and 16th, the team was in California to face Fresno State and Cal State Bakersfield. In a workman-like effort in the opener, the Knights prevailed behind Californian, Nick Aguilar pinning a tough opponent in front of his home- town fans from Gilroy. Sammy Alvarez topped a ranked opponent with a tech fall and heavyweight Christian Colucci earned a major decision. Mike Van Brill, Billy Janzer and Jordan Pagano all recorded victories.
The next day the team went back to work against Cal State and earned a come from behind victory. The match began at 133 pounds with Alvarez leading off. He put himself in an upper body lock position and got thrown to his back to go down 6-0. He fought back to 8-7 but tried the same upper body lock and got pinned to put RU down 6-0. Zach Firestone moved up from 133 to 141 and lost 19-12 after being up 12-10. Gerald Angelo turned the tide at 149 with a major win over a ranked wrestler to cut the deficit to 9-4. At the break we trailed 12-7. Willie Scott subbed for an injured Joe Grello at 174 and won by tech fall. Janzer, Correnti, Colucci and Robinson closed out the meet with victories to win the match 24-12 after some anxious moments.
On November 23rd, RU traveled to Annapolis bringing 13 wrestlers to compete in the Navy Classic. The highlight of the day was at 125 and 197 pounds. Freshman Nic Aguilar won and is 10-1 on the season and graduate student Jordan Pagano won and is now 9-1 on the year. Sammy Alvarez and Billy Janzer placed in the top six.
Now on to the dual meet with Maryland on Pear Harbor Day, December 7. Let's hope we torpedo them.
---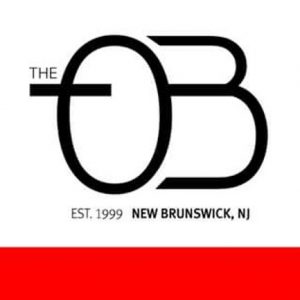 SKWC Post-Match Social
Saturday, December 7, 2019
Come celebrate with fellow RU Wrestling fans and members of the RU coaching staff at this season's first post-match social event immediately following the Maryland match at Olive Branch!
Includes door prizes and drink specials. No registration required. Food/drinks not included.
New Brunswick, New Jersey
---
WATCH VIDEO: This is the NJRTC!

---
This Newsletter is Sponsored by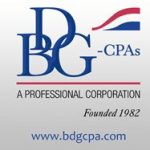 BDG-CPAs