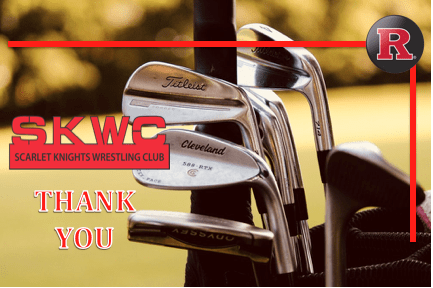 The SKWC would like to extend a heartfelt expression of gratitude to the sponsors, golfers, committee members, volunteers, staff and our host, Forsgate Country Club. It is because of you that this year's Golf Outing was a tremendous success.
With the collective efforts of all, we raised approximately $86,000.00! This total is a SKWC golf outing best by a significant margin. The success of this year's outing will enable the SKWC to pay for our hard-working resident athletes, our Mentorship Program, competition and travel accommodations for our RTC athletes, and overseas, out of season, trips for Rutgers athletes. As we build from this event's enormous success, we will continue to increase the operations budget of the SKWC. Our goal is to bring a full team of Resident Athletes to Piscataway to chase greatness. The addition of these athletes is priceless to the Rutgers team and program.
Please Save the Date for next year's event which will be held at Forsgate Country Club on Monday, August 29, 2022.
Below please click for all pictures taken at the 2021 golf outing!
Sincerely,
John Leonardis
Executive Director, SKWC
---