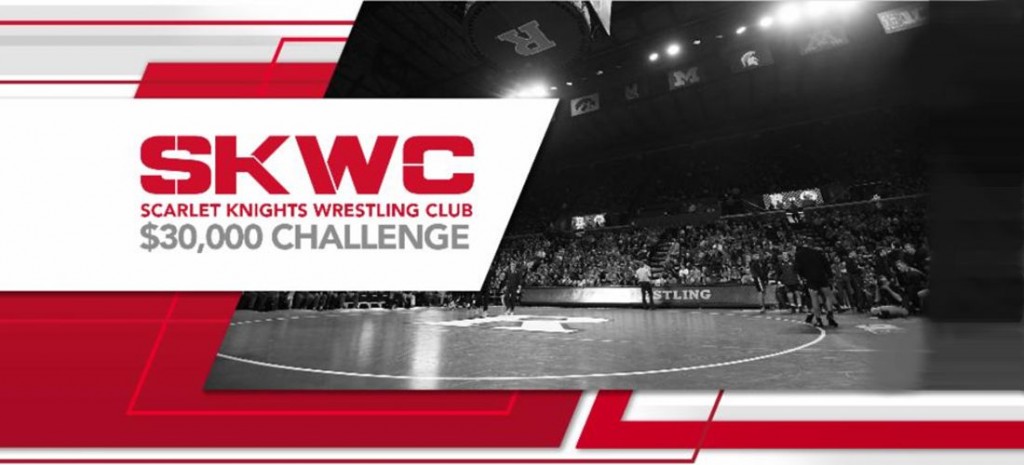 The SKWC has been given an exciting CHALLENGE that can be a game changer for the Club.
It has been named the $30,000 Fundraising Challenge.
By securing both 250 total SKWC members, and $2,500 "per pin" total in Pin Pool pledges by December 31,2018, three anonymous supporters will donate $30,000 in total to the SKWC. Success will enable us to compete on an equal footing with other top programs.
Please click on the links below to join the PIN POOL and the SKWC.
Your support is appreciated and GO R U !
Coach Scott Goodale
---
GOALS:
· Grow SKWC to 250+ members
· Grow SKWC Pin Pool to $2,500+ per pin
CHALLENGE END DATE: DECEMBER 31, 2018
If we can meet this challenge by 12/31/2018, generous supporters will donate $30,000 to the SKWC
WHAT DO YOUR SKWC DOLLARS SUPPORT?
· Resident athletes to train with our wrestlers
· Housing stipends for resident athletes
· Compensation for our SKWC coaches and staff
· Resident athletes competing on USA and world stages
· Help Rutgers Wrestling bring howe championships!
HOW CAN YOU HELP?
· Join or renew SKWC membership and Pin Pool pledges
· Get others to join as members and Pin Pool supporters
ANNUAL MEMBERSHIPS START AT JUST $25
JOIN THE PIN POOL STARTING AT JUST $1 PER PIN