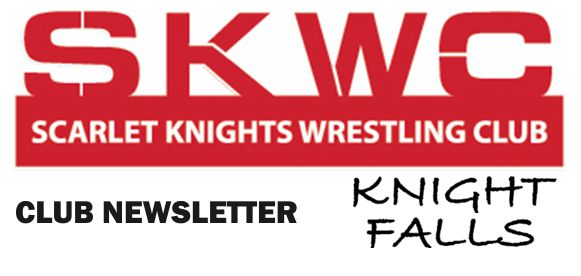 ---
Interview with RTC Coach Jeff Buxton
By: Jordan Pagano
Jordan- Coach Buxton, tell me a little bit about the UWW World Championships.
Jeff– The World Championships were held in Serbia. A great old city, where we stayed at a nice facility, where we were bussed to the arena daily. The arena was very well set up with proper warm up areas and on deck areas. Overall, it was a great experience.
Jordan- How did you feel about Joey Silva's and Sebastian Rivera's performances?
Jeff– Joey Silva, really in his first international experience overseas, besides his silver medal at the Pan-Am Games, out of the gates he had a pretty tough opponent and took a loss. It was a competitive match and I believe if he had a little bit more experience competing it would have been a different result. With the Pandemic and Joey being down in Florida the last couple of years he hasn't had many opportunities to wrestle. Sebastian performed at a very high level, proving that he can wrestle with the world's best. Sebastian lost his bronze medal match against a returning World Champion that came down to the very last second. The strides and progress that he has made over the last couple of months are pretty amazing. Coming off a silver medal at the Pan-Ams but really since the NCAA tournament where he's been focusing on freestyle, he's made incredible jumps. He's won a ranking tournament and another overseas tournament; showing that he is as good as anyone at the weight. The success Sebastian has had in just a few short months is only a glimpse of what is to come.
Jordan- What was your experience like at the UWW U23 World Championships?
Jeff– The U23's were held in Pontevedra, Spain. The setup was a little different from the World Championships in Serbia. The hotels were spread-out throughout the city. The ability to travel on a bus was more difficult because the schedule was not as frequent as it was as the world championships. So, instead of taking a bus we had to walk to the arena which was about a 20-minute walk.
Jordan- What were your main takeaways from Joey Silva's and Sammy Alvarez's performances?
Jeff– Coming off the World Championships, I felt moving forward at U23's he was a little but more prepared. Unfortunately, he had the World Champion out of the gates and took a loss. He was pulled back into repechage and was able to win a match and lose another one. But as he settles in, gets more confidence, and has more opportunities to compete and train at the Senior level I feel that he will make some big jumps down the road. He can certainly wrestle.
Sammy Alvarez had a bit of the same experience. He hasn't had much experience wrestling internationally. Right out of the gates he also had a tough opponent. He was pulled back into repechage and able to bounce back with a win and then an eventual loss. AS he moves forward in wrestling for Puerto Rico, he is going to gain valuable experience and continue to be a national team and world team member for them moving forward.
Jordan- What's next for the SKWC?
Jeff- Sebastian will have the Caribbean Games in December where he will wrestle some tough opponents from Cuba and the Dominican Republic. Joey Silva, Kamol Begakov, and Jordan Pagano are hopefully wrestling in the Bill Farrell held in NYC, which is usually well attended by the USA, Canada, and some foreign athletes. I am not sure who is registered at this point, but they usually have some good international flavor there. As far as the international Ranking tournaments go, we are waiting for them to put out the schedule. But we are planning to bring and attend as many as possible.
Jordan- Awesome, do you have anything else for me?
Jeff- I appreciate the support that everyone has given these guys, the SKWC, and allowing us to train with Rutgers in this beautiful facility. Thank you.
---
Upcoming November Events
November 11th Clarion Dual meet at College Ave Gym
November 12th Tri-Meet with Sacred Heart and Arizona State University at Liberty High School in Bethlehem, PA
November 19th Stanford dual meet at Stanford, CA
November 20th CSU Bakersfield Open at Bakersfield, CA
---
Freshman Spotlight
Luke Gayer

The following is one of a series of interviews that Jordan Pagano will have with each of this year's freshmen class.
1.) Can you tell us a little bit about yourself? (Name, anticipated major, hometown, high school, etc.)
Hi, I'm Luke Gayer. I am from Anaheim, California. I went to Calvary Chapel High School. My intended major is exercise science.
2.) Why Rutgers?
I chose Rutgers because it was the only place, I felt I could accomplish my goals on the mat and in the classroom. The Coaching staff at Rutgers was also a big part of why I came because I could tell they believed in me and knew I could accomplish big things at Rutgers.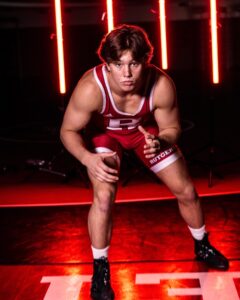 3.) What are you most looking forward to about competing in the Big 10?
I'm looking forward to being able to compete against the best kids in the country
4.) When and how did you first get into wrestling?
I got into wrestling because when I was 7 years old my dad wanted the football team to be better tacklers, so he had us all wrestle. My dad was also a wrestling Coach so that truly is how I got into the sport.
5.) What do you love the most about wrestling? The least?
The thing I love most about wrestling is the moment your body is tired, but you need to find a way to win. It makes me feel like a new man and how I need to go to dark place to win. My least favorite thing about wrestling is losing.
6.) What else do you plan on getting involved with on-campus besides athletics?
I'm not really sure but I know the wrestling team has a lot of involvement with the Embrace Kids Foundation, so I look forward to that.
7.) What are some of your favorite things to do outside of wrestling?
Some of my favorite things to do outside of wrestling are hanging out with friends, fishing, surfing, and watching movies.
8.) If you could play any other sport at this level, what would you play?
I would probably football because they get a big crowd like Rutgers wrestling does.
9.) What are some of your short term and long-term goals both athletically and academically?
A short-term goal for me academically is get a 3.0 this semester and my long-term goal academically is to get a degree from Rutgers. My short-term goal athletically is to focus on getting better every day and my long-term goal is to become a national champ for Rutgers.
10.) Who's your favorite professional sports team?
LA Rams & Lakers
11.) What's your favorite movie/TV show of all time?
Rocky IV
12.) What is your favorite food?
Rib Eye Steak
13.) What's your favorite memory from wrestling?
My favorite wrestling memory is winning the Southern Section State Qualifier in double overtime and seeing my teammates and family all supporting me.
14.) What inspires you to be great?
The thing that inspires me to be great is knowing that I'm representing my family and myself. Also, to show that coming across the country to wrestle wasn't a waste and that I truly belong.
15.) If you could invite any three people to dinner, alive or dead, who would they be?
I would invite Heraclitus, Chris Mecate, and Scott Goodale.