Dear Scarlet Knights Wrestling Club supporters:
I hope everyone is staying well and safe during these unprecedented times.
COVID-19 has wreaked havoc in society. Like the rest of the world, Scarlet Knight Wrestling is reevaluating how to move forward in this time of uncertainty. We have the talent to be the best program that Rutgers has ever had. While optimistic, we do not know what the season will look like and who will be competing.
Unfortunately, as a result of the pandemic we were unable to host traditional fundraisers including the Forsgate Golf outing and the Spring Lake Slab and Cab event. This resulted in the loss of approximately $75,000 in budgeted revenue.
We are committed to supporting our student-athletes and amateur wrestling in New Jersey. With the loss of normalcy, we want to make sure we have the resources to support our team and resident athletes as they train for the upcoming season, potential tournaments and the Olympic trials. They must be ready to go!
I know times are not easy for anyone. To all of you who have generously supported the SKWC, I am forever grateful. If possible, I would like to ask that you consider a contribution to help offset this loss of income.
If you are able to make a tax-deductible donation, it would be greatly appreciated. If you are unable to provide financial support, I understand and appreciate all you have done to support the SKWC.
You can send your check payable to Scarlet Knights Wrestling Club, to the following address:
Scarlet Knights Wrestling Club
c/o RWJBarnabas Health
Athletic Performance Center
95 Rockafeller Road
Piscataway, NJ 08854
Please make a designation on the check memo indicating "COVID Challenge".
Or
If you have any questions, please reach out to me at: [email protected]
On behalf of the SKWC Coaches and Board, thank you for your continued support of the Scarlet Knights Wrestling Club and Rutgers Wrestling.
Sincerely,
Scott Goodale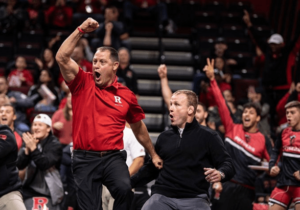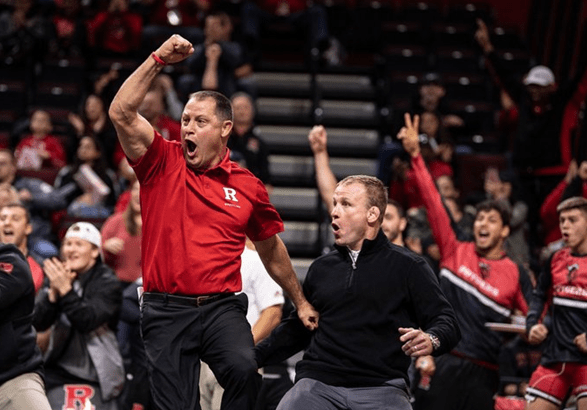 The SKWC is a 501(c)3 non-profit organization. Contributions are normally tax deductible. Please contact your tax advisor.