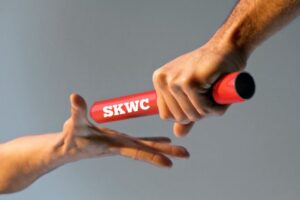 After nearly 15 years of service with the Rutgers Wrestling team and SKWC, John Leonardis has stepped down from the role as Executive Director and is passing the baton to Joe Pollard.
SKWC Co-President Tom Perrotti noted "As our first Executive Director, John has been instrumental in the transformation of SKWC. With Joe Pollard as Executive Director and Jeff Buxton as Head Coach, John is leaving us in capable hands. We thank him for all of the work he has done and in his future endeavors."
Having joined Rutgers program in 2011, Joe Pollard is very well-known to the Rutgers fans and the wrestling community. He remains the Rutgers Wrestling Director of Operations.
Joe Pollard noted, "My friend John Leonardis leaves big shoes to fill and I will work hard to fulfill the mission of the SKWC that John sought to bring to fruition. The SKWC is entering the next Olympic cycle and we have high aspirations for our RTC athletes including Myles Martin, Anthony Ashnault, Sebastian Rivera, Kamol
Begakov, and Jordan Pagano. Coach Buxton and I will work to have the best RTC possible and also to keep the Rutgers Wrestling team working with top athletes and role models."