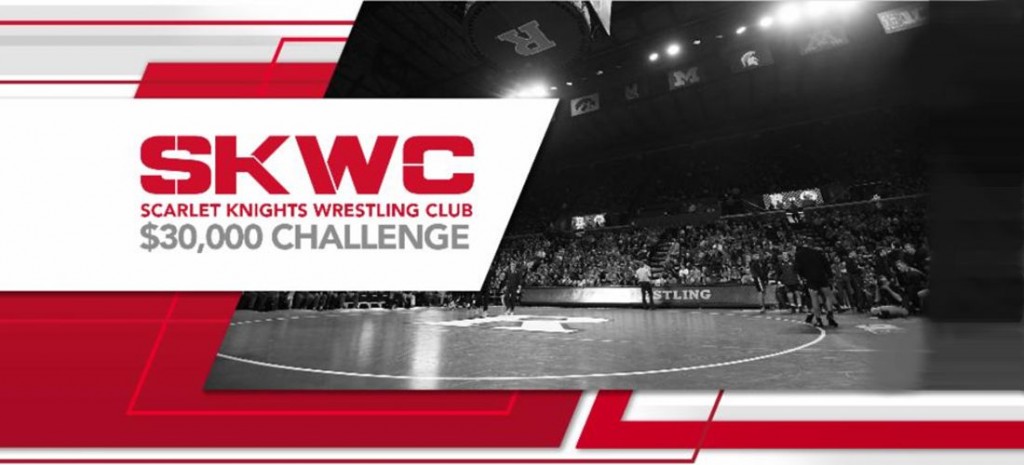 $30,000 CHALLENGE UPDATE OCTOBER 16, 2018
The Pin Pool pledge total is at $2,070. To meet the $30,000 Challenge we must be at $2,500 per pin no later that December 31, 2018. No pledge is too small. Every pledge is important!
Thank you for your support of the SKWC and Rutgers Wrestling
---
GOALS:
· Grow SKWC to 250+ members
· Grow SKWC Pin Pool to $2,500+ per pin
CHALLENGE END DATE: DECEMBER 31, 2018
If we can meet this challenge by 12/31/2018, generous supporters will donate $30,000 to the SKWC
WHAT DO YOUR SKWC DOLLARS SUPPORT?
· Resident athletes to train with our wrestlers
· Housing stipends for resident athletes
· Compensation for our SKWC coaches and staff
· Resident athletes competing on USA and world stages
· Help Rutgers Wrestling bring home championships!
HOW CAN YOU HELP?
· Join or renew SKWC membership and Pin Pool pledges
· Get others to join as members and Pin Pool supporters
ANNUAL MEMBERSHIPS START AT JUST $25
JOIN THE PIN POOL STARTING AT JUST $1 PER PIN