Make a pledge to the
2017-18 SKWC Wrestling Pin-Pool
LAST YEAR OUR GOAL WAS $1,250 PER PIN.
THIS YEAR OUR GOAL IS $2,000 PER PIN!
EVERY PLEDGE COUNTS AND YOUR PLEDGE WILL MAKE A DIFFERENCE.
SUPPORT RUTGERS WRESTLING AND ALL NEW JERSEY AMATEUR WRESTLING BY MAKING A PLEDGE TODAY.
For questions about the Pin Pool or for further information about the Scarlet Knights Wrestling Club please email us at:  [email protected]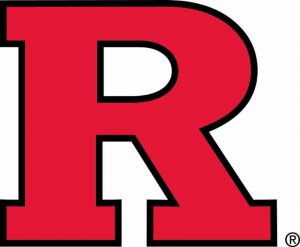 One of the most important activities that the SKWC sponsors is a Regional Training Center (RTC). Through your participation in the Pin Pool the SKWC is able to bring accomplished resident athletes to train year round in New Brunswick. This year we have 4 senior wrestlers in our Regional Training Center (RTC). It is important to note that In many cases our competitors in the B1G and other conferences have more than twice this number of resident athletes.The SKWC is an independent non-profit organization that receives no funding from Rutgers.  Having successful and talented SKWC RTC resident athletes as training partners helps our Rutgers wrestlers to achieve their full potential.
Our goal is to build a top RTC that will enable our wrestlers to train for Olympic, world, and national competitions. 
A strong RTC is an essential part of having a successful college wrestling team.
The Pin Pool rules are simple. Participants pledge a fixed amount per pin. Any time a Rutgers wrestler scores a pin that will count on his permanent collegiate record it counts as a Pin Pool pin. Our wrestlers compete in both duals and open competitions over the course of the season. Falls by Rutgers wrestlers scored while while in their redshirt year DO NOT count against this total. Periodic updates will be sent to PinPool members over the course of the season. This will be the 7th edition of the Pin Pool. Last year there were 49 pins. In the previous six years the average number of pins has been 42 and the median number of pins was 45. Pin Pool donations are tax deductible in accordance with IRS rules.
This year ALL participants will receive the SKWC newsletter KnightFalls.
All participants pledging  $5 or higher will receive a tee shirt at the end of the season
In addition to the above benefits those pledging $10 or more per pin will be able to attend an SKWC practice to watch our SKWC resident  athletes prepare for senior competition.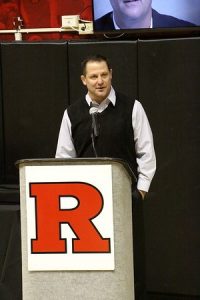 At the conclusion of the NCAA championships in March you will be sent a notice of the amount due calculated by multiplying the number of qualifying pins by your pledged amount per pin. A link that will enable you to pay online using a credit card will be included with the notice of amount due.
Thank you for your support!
Sincerely,
Scarlet Knights Wrestling Club
[email protected]
37

 Pins to Date in 2017/18 Season
List of pins (
14
non-qualifying redshirt pins shown in
Strikethrough Orange
)
:
11/12/17 East Stroudsburg Open

(2)

Kyle Dinapoli (2:51)
Nick Santos (4:00)
Zach Firestone (1:31)
Matt Correnti (1:50)

11/19/17 Army Invitational

(7)

Joe Grello (4:30)
Joe Grello (4:00)
Nick Suriano (2:30)
Nick Santos (4:13)
Nick Santos (0:55)
Jordan Pagano (1:45)
Mike Van Brill (6:00)

12/23/17 Wilkes Open

(2)

Kyle Dinapoli (1:11)
Zach Firestone (2:12)
Zach Firestone (2:26)
Rob Cleary (2:54)
Willie Scott (6:33)
Matt Correnti (:43)
Matt Correnti (:43)
Matt Correnti (:43)
Alex Esposito (1:33)
Alex Esposito (2:49)
Alex Esposito (1:33)

12/29/17 Midlands – Day 1

(6)

Kyle Dinapoli (4:30)
Mike Van Brill (4:00)
Pete Lipari (2:30)
Elazar Deluca (4:13)
John Van Brill (0:55)
Jordan Pagano (1:45)

12/30/17 Midlands – Day 2

(1)

John Van Brill (3:51)

1/13/18 Shorty Hitchcock 

(3)

Jordan Pagano (6:34)
Joe Grello (4:35)
Kevin Mulligan (0:29)

1/19/18 Hofstra

(2)

Mike Van Brill (4:17)
John Van Brill (3:28)

1/28/18 Penn State

 (1)

Nick Suriano (6:30)

2/4/18 Northwestern

 (1)

John Van Brill (2:30)

2/16/18 Wisconsin

 (1)

Shane Metzler (0:59)

2/18/18 Princeton

 (1)

Nicholas Gravina (1:58)

2/25/18 National Collegiate Open

 (5)  

Zach Firestone vs. Princeton (1:19)
Peter Lipari vs. Old Dominion (5:52)
Nicholas Santos vs. Maryland (1:50)
Zach Firestone vs. Penn State (3:26)
Nicholas Santos vs. VMI (1:41)
Peter Lipari vs. Davenport (1:55)
Nicholas Santos vs. UPenn (3:51)
Alex Esposito vs. USMAPS (6:33)

3/4/18 Big Ten Tournament

 (1)  

Nicholas Gravina vs. Northwestern (4:31)

3/15-3/17/18 NCAA Tournament

 (4)  

Champ. Round 2 – Nick Suriano vs. West Virginia (2:58)
Cons. Round 2 – Scott Delvecchio vs. Buffalo (6:59)
Cons. Round 3 – Scott Delvecchio vs. Northern Colorado (1:00)
Champ. Round 1 – John Van Brill vs. Lock Haven (4:21)