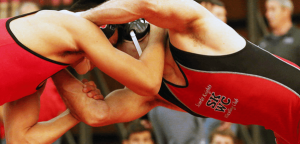 The Scarlet Knights Wrestling Club
will hold its
Fall Member's Meeting
on
October 9, 2018 at 7:00pm
The informal evening will include an opportunity to
meet the coaching staff and our resident athletes.
Coach Goodale will address the group and
take questions from our SKWC members.
A light buffet and soft drinks will be served.
THE MEETING IS OPEN
ONLY TO SKWC MEMBERS.
You can join the SKWC by clicking on the link below.