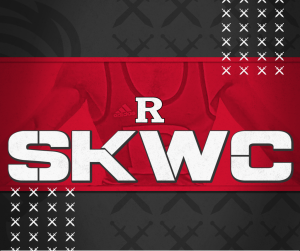 Train with the Scarlet Knights Wrestling Club (K-12)
The Scarlet Knight Wrestling Club (SKWC) is a "USA Wrestling Charter Club".
ALL members MUST have a valid 2019-2020 USA Wrestling membership card. USA Wrestling memberships renew September 1st, 2019 and run through August 31st, 2020.
(USA Wrestling Membership Card)
The SKWC is officially recognized by USA Wrestling, the national governing body for the sport and a subsidiary of the United States Olympic Committee. The goal of the SKWC is to give students athletes access to premier level coaching/training and high level training partners in the sport of wrestling.
Club Pricing:
Full Spring Session- $325.00

Drop in rate – $25.00
*2019-20 USA wrestling card is mandatory at time of registration.
Athletes must live within a 50 mile radius of Rutgers university campus.
Practice Facility:
*Eligible ages are middle through post high school serious wrestlers.
Any questions please email Coach Pollard: [email protected].
Information about the Summer Camps can be found on the Rutgers Wrestling Camps page.
Follow the SKWC's Twitter feed, below, for last-minute schedule changes.
[custom-twitter-feeds num=3 screenname="skwrestlingclub"]